38 YEARS RESTORING CLASSIC CAR INSTRUMENTS!
---
Hours: Monday-Wednesday and Friday 10:00 to 5:00 EST! Closed Thursday's and Weekends!
For Service and Technical Assistance Call: 1-864-895-4404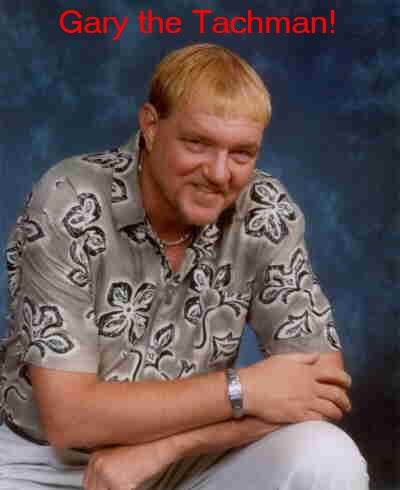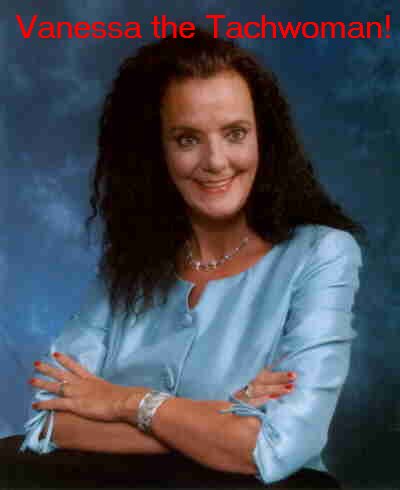 Tired of lousy customer service? Call the dynamic duo at H&H Auto and you will get the best!
Since 1979, America's Oldest & Most Professional Automotive Instrument Restoration Service!
We guarantee your satisfaction and if you're not happy, We'll make it right!
CLICK

TO EMAIL THE TACHMAN!
---
THE BEST TACHOMETER AND GAUGE CALIBRATION EQUIPMENT IN THE BUSINESS!
WHEN THE TACHMAN SERVICES YOUR CLASSIC CAR INSTRUMENTS, EACH TACHOMETER, SPEEDOMETER AND GAUGE IS CALIBRATED TO FACTORY SPECS, BEFORE YOUR INSTRUMENTS ARE SHIPPED, THE ENTIRE CLUSTER OR INDIVIDUAL INSTRUMENTS ARE THOROUGHLY CHECKED BEFORE THEY ARE PACKAGED!


---
The Highest Quality at a Reasonable Price, Superior Customer Service and the Best Warranties in the Instrument Restoration Business! Clock Quartz Updates Carry a 4 Year Warranty, Installed Parts a 3 year Warranty!
---

TO SEE CUSTOMER TESTIMONIALS ABOUT OUR WORK CLICK ON

---
Click on "Price List" below and check out our service fees!
Click on a Radio Button Below to See the "Tachman's" Restorations since 1979!
CLICK

FOR A COMPLETE OVERVIEW OF ALL OUR 1965-1973 MUSTANG INSTRUMENT RESTORATIONS!
---
CLICK ON CHEVELLE

AND SEE OUR 1965-1977 CHEVELLE INSTRUMENT & CLUSTER RESTORATIONS.
---
FROM THE TACHMAN. REPLACE YOUR CHEVELLE AMP GAUGE WITH AN OIL PRESSURE GAUGE OR VOLT METER!
CLICK ON

FOR MORE INFORMATION!

---
CLICK ON

AND SEE OUR 1968-74 B AND E BODY INSTRUMENT AND CLUSTER RESTORATIONS.
CLICK ON AND SEE OUR 1970-1981 CAMARO INSTRUMENT AND CLUSTER RESTORATIONS.
---
---
CLICK ON DIXCO FOR DIXCO HOOD TACH RESTORATIONS, SUN TACH FOR SUN TACH REPAIR, PONTIAC/GTO AND OLDSMOBILE INSTRUMENT REPAIR, MORE G.M. FOR GM/GMC TRUCK TACHS, IMPALA, NOVA AND BUICK INSTRUMENT RESTORATIONS AND COUGAR FOR 1967-1970 COUGAR INSTRUMENT REPAIR!





---
Some Helpful Information From H&H Auto On Testing Your Classic Car Instruments!
BEFORE YOU CALL FOR TECHNICAL ASSISTANCE ON CHECKING OUT TACHOMETERS, SPEEDOMETERS, GAUGES AND WIRING CLICK
CLICK ON

AND SEE THE TACHMAN'S 38 YEAR ARCHIVE OF HOOK UPWIRING DIAGRAMS, DRAWINGS AND USEFUL NOTES !
---
Shipping Address For All Carriers!!
H&H Auto Electrical
3742 N. Highway 101
Greer, S.C.
29651
H&H AUTO PREFERS UPS, FED EX AIR AND USPS PRIORITY MAIL WHEN SHIPPING YOUR INSTRUMENTS TO US FOR RESTORATION.
DO NOT USE SHREDDED DOCUMENTS OR SHREDDED PAPER AS PACKING MATERIAL WHEN YOU PACK YOUR INSTRUMENTS FOR SHIPPING!
SCROLL DOWN THE PAGE FOR INSTRUMENT PACKING INSTRUCTIONS!
---
PACKING INSTRUCTIONS FOR YOUR INSTRUMENTS PROTECTION!
The best way to pack your instruments is to put cardboard over tachometers to protect the pointers, speedometers, gauges and clocks without a lens. Do not use duct or clear tape when installing cardboard over the faces of your instruments. Use masking tape or a painter's blue or green tape. Next, pack them in bubble wrap. Many clients then take their instruments to the UPS store and they pack them in white peanuts. This is not right, the white peanuts settle in the box and can cause your instruments to be damaged. Before you take them to the UPS double box them yourself and then use white peanuts to fill around the boxes. Do not use the white peanuts without double boxing as damage can occur. This is the best way to pack your instruments! The Tachman wants to insure our clients know how to pack their classic instruments so damage will not occur.

MANY CLIENTS ARE SHIPPING THEIR INSTRUMENTS IN A WAY THAT THEY COULD GET DAMAGED. THE ABOVE PICTURE SHOWS HOW I RETURN YOUR INSTRUMENTS AFTER THEY ARE SERVICED. ABOVE IS A SPEEDOMETER AND TACHOMETER WITH CARDBOARD OVER THE DIALS AND USING BLUE PAINTERS TAPE TO SECURE THE CARDBOARD. AFTER PERFORMING THE ABOVE OPERATION, USE BUBBLE WRAP AROUND THE INSTRUMENTS TO PROTECT THEM. IF YOU WRAP THE BUBBLE WRAP WITH TAPE, BE GENTLE SO THE DIALS WILL NOT GET BENT. DO NOT USE DUCT TAPE, SCOTCH TAPE, ETC AS THIS IS DIFFICULT TO REMOVE AND THE INSTRUMENT DIAL CAN GET DAMAGED.


---

TACHMAN CAN RESTORE YOUR 1969/1970 MUSTANG MAIN AND CLOCK SIDE BEZELS AND WOOD GRAIN.

Metalizing

Is a process where small pieces of aluminum are vaporized in a vacuum chamber adhering itself to the urethane base coat resulting in a mirror like chrome finish.
After metalizing, the part is then top coated with a high quality clear urethane and baked again until it cures to a hard scratch resistant finish protecting it for future use.
Your dash is then ready for paint and detail. It is taped off by hand and airbrushed with a top quality automotive paint that has a great looking finish and resists fading over time.

Turn Around

All transactions are completed as quickly as possible and waiting time is usually 3-4 weeks

CLICK ON FOR MORE INFORMATION!

---

COMPLETE RESTORATION OF AN EARLY 1969 MUSTANG SHELBY INSTRUMENT CLUSTER WITH TEAC WOOD GRAIN RESTORATION!

---

1967 MUSTANG SHELBY G.T 500 INSTRUMENT CLUSTER RESTORATION
Restoration of 1970 Chevelle LS-6, L-78 Cluster,1971 Chevelle L34 and 1967 Chevelle Gauge Cluster, Click on To See More!

---

1970 1971 CAMARO Z-28 INSTRUMENT CLUSTER RESTORATION! CLICK ON FOR MORE INFORMATION!

---

Restoration of 1968-70 B-Body Instrument Cluster!

Restoration of 1968,1969 B-Body Non Rally Cluster with Tachometer!

Restoration of 1970/71 E-Body Cluster. We Restore 72-74 As Well! Click

To See More!
---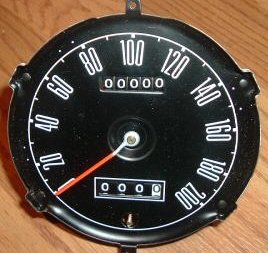 ---
This web site is dedicated to my son George Joseph Herbert, who drowned on June 8, 1999. He was my right hand man in the late 1990's and may I add he enjoyed working with all the classic car clients he knew. It's hard to go on when your son and best friend is gone, but we need to hang in there and cling to the hope we are going to meet again. He was only 22 years old when he drowned, a veteran of the United States Air Force and my pride and joy. God bless my angel! JOHN 3:16, ACTS 16:31, ROMANS 10:9, ROMANS 10:13.
---
CLICK

TO EMAIL THE TACHMAN!
Thanks for stopping by!

Don't Get Any Speeding Tickets, Please????